Healing
Jean, Ian & Colin have been providing healing now for over 10 years – but only in the last year has their healing ability taken a dramatic transformation!
During this amazing journey, Jean, Ian & Colin have become acquainted with each of their unique psychic surgeon healing guides who have chosen to work with them to treat people with varying conditions, regardless of severity.
Each of the guides provide psychic surgery to each patient when treated. They then continue the remainder of the healing process absently once the initial treatment has taken place.
If you wish to contact us, we're open 9 am - 6 pm Monday to Friday or leave a message on our answering machine.
---
Psychic Surgery Healing Centre
The centre is open on the 1st and 4th Thursday of every month and is run by Colin, Ian & Jean West who are all Psychic Surgeons themselves. Anyone requiring treatment should arrive before 8.30 pm to ensure there's enough time. Everyone will have to complete a signed consent form before treatment can begin. Children under the age of 16 will need to be accompanied by an adult. Free hot and cold refreshments will be available (if required).
We charge a minimum donation of £5 for our Psychic Surgery Healing on Thursday Night's at Bulphan.
If you are ill or in pain or have any unexplained health issues which you haven't been able to get relief from why not try Psychic Surgery.

This is a unique situation in which a group of healers each have there own Psychic Surgeon guides.
Psychic surgery is completely non invasive and no cutting of the physical skin takes place. There is also no need to remove any clothing apart from outer coats because all the work is done mainly on the etheric body of the human aura the closest to the physical body. Changes made in the etheric body are later manifested into the physical body.

Our guides are also able to remove bad energies as part of the healing process and also deal with the results of it so if you think you are affected ask us for help. We have a number of testimonials we have collected from the healing centre and at the Mind Body and soul at Olympia in London. We are based at Bulphan Village Hall Church Road Bulphan Essex. RM14 3RU. Just off the A128 between Orsett and West Horndon. Follow the sign to Bulphan and North Ockendon.
---
Introducing our healers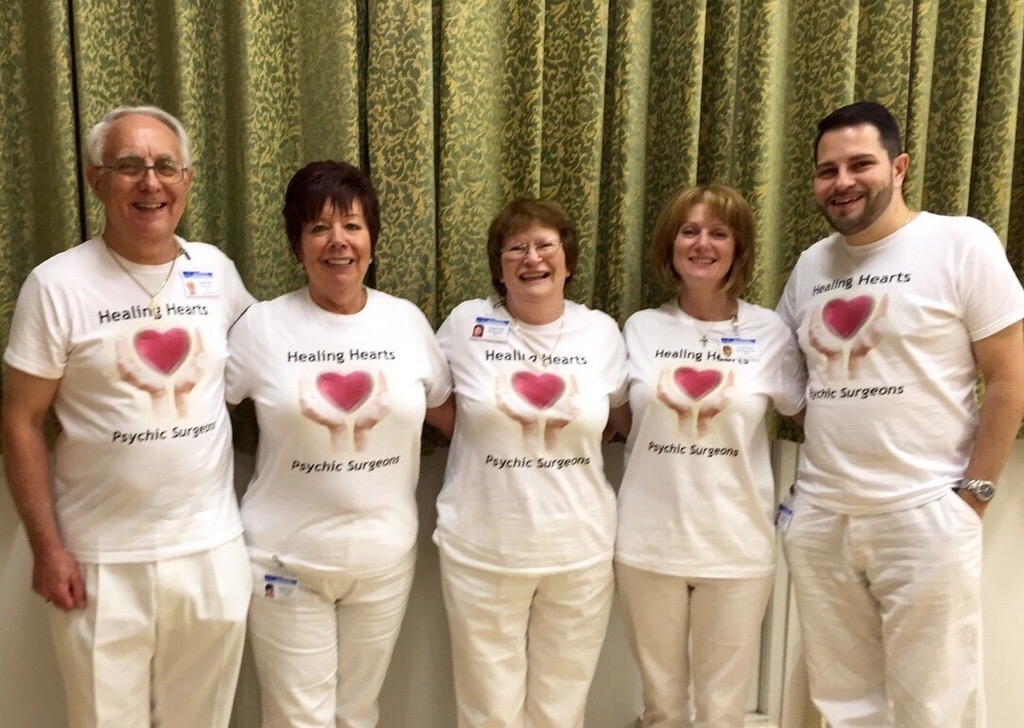 ---
Psychic Surgery Healing on Tuesdays
Psychic surgery healing is also available free of charge on Tuesday as well at our weekly spiritual centre. There are however limited spaces available between 6.30 pm - 8.00 pm and there will be a £4 entry charge to come into the centre. The entry charge also includes an evening of clairvoyance as well as hot and cold refreshments.
---
Click here to view our testimonials

Psychic Surgery Healing Centre Timetable
see below:

---
Any Donations for Healing Hearts can be made below:
---